Jennifer Hume
---
BA Soc Sci, Grad Dip Comm Couns, Adv Cert Supervision, Embodiment Therapist ™
Jennifer Hume has been practising counselling and consulting in the ACT since 1993. Prior to this she was the Director of Lifeline Canberra. She was a part time lecturer in the Counselling Program at the University of Canberra for 14 years. In 2004, she designed and taught the inaugural Graduate Certificate in Counselling Supervision, the first general supervision qualification to be offered in Australia.

Over her 22 year career, she has worked with 52 community and 15 ACT government agencies providing supervision to individuals and groups and training across a wide range of topics including group facilitation skills, counselling skills, professional boundaries and self-care.
She set up the Canberra Supervision Network in 2005 which continues to provide seminars and networking opportunities for practitioners offering supervision in Canberra and region.

Jennifer graduated from the three year Sydney based Embodied Imagination course in 2012. She has since worked with groups and individuals on relationship issues, chronic illness and acute postoperative conditions and given presentations and workshops to the Canberra and Melbourne Jung societies. Currently she convenes the executive committee of the International Society for Embodied Imagination®.
---
Michelle Morris
---
BA anthropology, MA Transpersonal Psychology, Diploma of Family Therapy, Cert IV Assessment & Training and Embodiment Therapist™
Michelle Morris has worked clinically with adults and children for 25 years. She has a private practice in Melbourne and for many years worked with individuals and groups at The Grove, Women's Wholistic Centre. Michelle has lectured in counseling at a tertiary level and for many years run a training program in Mindfulness.

She has a long-standing interest in imagery and healing. For over 10 years she was a participant in a dream group with psychologist and author Peter O'Connor. Her Masters thesis explored the benefits of an imagery technique for people with cancer. Michelle's therapy practice incorporates imagery processes of Embodied Imagination®, Sandplay Therapy and creative expression.

Michelle is a graduate of the 3 year Embodied Imagination® training. Using this method, she has run dream groups and worked with individuals on a variety of issues including phobias and anxiety, relationship issues, physical symptoms and chronic illness.

Michelle has extensive experience in training postgraduate psychology students in China in this method. She is co-author of a chapter on Embodied Imagination® in Psychotherapy and Counselling: Reflections on Practice. She has a deep love of nature and is interested in exploring this further with EI. She is a passionate gardener and student of ikebana. In 2010 she began project managing the revegetation along the Darebin Creek, a community project with her neighbors.
---
Mary Elizabeth Murray
---
Pharm. (Syd), Phd. (Cultural Psychology, UWS) Embodiment Practitioner
Mary, originally trained as a pharmacist with early experience in hospital practice and then in government in independent evaluation and provision of information about medicines, has for over 40 years facilitated understanding, policy development, action and activism in health and medicines issues across many cultures, geographies, disciplines and conflicts of interests. She has extensive experience as a global network coordinator in a number of fields including action on antibiotic resistance and mobilization for a global peoples health movement. She is fundamentally interested in creative processes beginning in these health fields, and later as an artist and a fashion designer.

Now her focus is working to make the beauty and importance of the microbial world visible and to promote a conscious way to live with feeling and sensibility as part of the wider ecosystem. She worked in Australia, in many developing countries and global arenas to develop and implement equitable and effective National Medicines Policies (NMP). She chaired the in augural Ministerial Advisory Committee to establish and implement Australia's Quality Use of Medicines Policy. Over 10 years, she assisted the Philippines, Vietnam, Samoa and other countries with NMP, and many grassroots networks in countries where communities and experts developed these issues for themselves. She served as an expert advisor to The World Health Organisation on NMP for 10 years. Coordinated by the Dag Hammarskjold Foundation in Sweden, she and others wrote the stories of the cultural, political, technical and economic forces behind NMP development in 7 countries focusing on how these have and might help social transformation. She helped organize the First Peoples Health Assembly of the Peoples Health Movement in 2000 in Bangladesh. In 2004 she completed a PhD in Cultural Psychology, exploring the cultural roots of the scapegoat phenomenon, prevalent everywhere and certainly in long standing conflict over medicines. From 2005 – 2014 she was global network coordinator for ReAct – Action on Antibiotic Resistance, based in Uppsala, Sweden, and helped develop that organization from its inception. She graduated from the three-year Sydney-based Embodied Imagination training in 2012 run by the International Society for Embodied Imagination. She is interested in the use of EI in creative applications in the arts and research where the method can help loosen creative blocks, moving into an embodied experience of other. She is applying this technique in a long term project to explore the world of microbes.
---
Anne Di Lauro
---
B.A., Grad Dip Librarianship, Master of Counselling, Embodiment Therapist™
Anne is a psychotherapist working from a Jungian perspective in private practice in Brisbane. She is a Clinical member of Queensland Counselling Association (QCA), and the Psychotherapy and Counselling Federation of Australia (PACFA)
Australian by birth, Anne spent 32 years living overseas and working for international organisations in Italy, Geneva, Paris and New York, as well as for national institutions in the UK and Canada. Anne first encountered Robert Bosnak's work in 1997 in Montreal, Canada, and continued to be involved there in his work until 1999, when she returned to her home town of Brisbane. Since then she has been part of the Embodied Imagination® dream work community via online dream groups, a three year training in Embodied Imagination®, and ongoing supervision, as well as attending Embodied Imagination® Intensives in Hawaii, China and Sydney. She was awarded a certificate as an "Embodiment Therapist™ in 2006. Anne was on the committee of the C.G. Jung Society of Queensland for 15 years, including a period as president. She continues to support the Society, giving occasional lectures there. Her other interests include literature, art, yoga and singing.
---
Jessica Rose
---
TN, TPN, BA (Psych and Sociology), Dip Psychotherapy, Embodiment Therapist™
Jessica has been working with individuals and groups for over 40 years in a wide variety of settings, including universities, hospitals, community health centres, public service departments and in the private sector. Her own journey to greater self-awareness and personal and professional fulfillment has been ongoing for a longer period of time.
She has been in private practice as a counselor for individuals and couples since 1988 and as a psychotherapist since 2002. As a life coach, she brings a wealth of experience to inspire and empower individuals to clarify and reach their goals. She has been a consultant in communications and change management in the public sector.
For the last thirty years she has been developing and facilitating her own personal and professional development courses, offered mainly through the Centre of Continuing Development at the Australian National University. She has also given lectures in psychological health at a tertiary level.
More recently she has been facilitating her courses at her practice and other venues. She has been teaching Mindfulness Courses since 2002. She held the franchise for the highly successful Bellin Crossroads Courses and taught these courses from 1988 to 2009 and continues to teach Shana Bellin's Power of Choice Course for Women.
Jessica is a graduate of the three year Embodied Imagination® Course taught in Sydney by Robbie Bosnak and Jill Fischer. Using this method, she has co-facilitated dream groups and has worked with individuals on a variety of issues. She has visited many of the ancient Asclepeion healing sanctuaries which are a source of inspiration for Robbie Bosnak's Embodied Imagination and has found his method profoundly healing for both herself and others.
---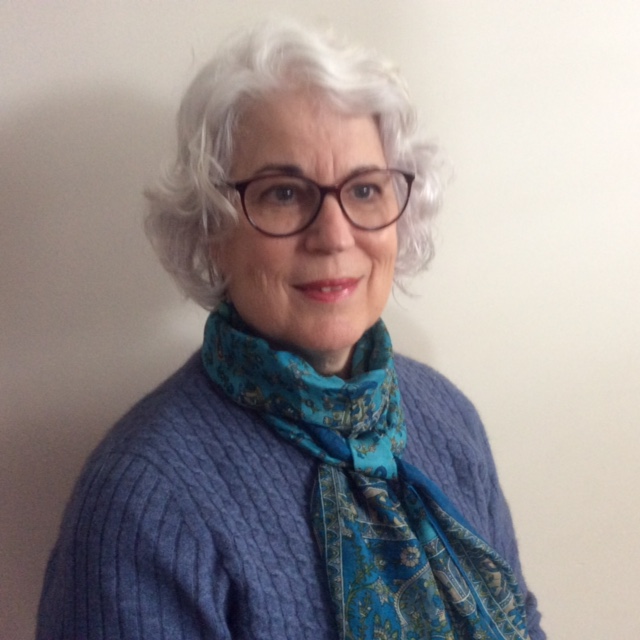 Monica Sharwood
---
BPhty, BA (Hons ) Embodiment Therapist ™
Monica Sharwood is a retired psychologist who lives in Brisbane. She has a longstanding interest in inner work with images, in particular dream images and those from active imagination. Monica's first career was in physiotherapy, working first in a public hospital, then in a centre for people with cerebral palsy. After several years raising children, Monica returned to university to study psychology.
She worked at Relationships Australia for seven years before entering private practice. An interest in the works of C.G. Jung led her to joining the Jung Society of Qld and she was on the committee for the society for several years. In 2009 Monica completed a three year online course in Embodied Imagination with Robert Bosnak and Jill Fischer.
Since closing her private practice, she relishes living in the slow lane, combining caring for her extended family with walking in nature, meditation, yoga, travel and experimenting with creative expression.
She particularly enjoys combining travel with inner exploration and has attended Embodied Imagination Intensives in Ireland, Iceland and Mexico; Deep Interactive Imagery Festivals in Germany, France, Austria and U.S.A. and Jungian Tours of India and Sri Lanka. Life is good!
---